Why Seal Coating is Important
Stops Weather Damage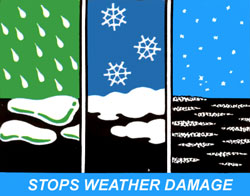 Seal Master® prevents the damaging effects of oxidation and water penetration. The Asphalt Institute states… "The accumulation of moisture in pavement structures is probably the greatest cause of pavement distress!"
Prevents Oxidation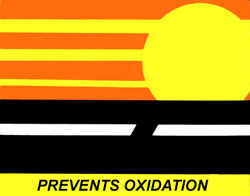 The sun's ultraviolet rays harden and dry out the asphalt pavement surface. This accelerates raveling and erosion and can reduce asphalt thickness in just a few years.
Resists Gas, Oil, and Salt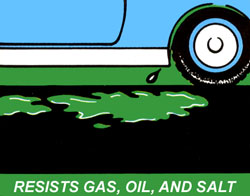 Seal Master® resists the highly damaging effects of gas and oil seepage and all other road chemicals including alkalis and winter salt.
Beautifies Pavement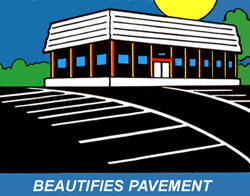 Seal Master® restores original black color to asphalt and greatly enhances overall appearance of property. The smooth, even surface of sealed pavement makes sweeping, snow removal and maintenance easier and less costly.
BLC Sealcoating has been professionally sealing parking lots and driveways since year 2000. We proudly serve all of Cecil County and surrounding areas. Contact us today to receive a free estimate!
Fully Insured
We are fully insured and use the best sealer available to provide the most robust, protective coat to keep your asphalt looking great for years. We provide sealcoating service to both residential and commercial facilities. Driveways, parking lots and churches are our specialties.

When sealing asphalt, a quality sealer is needed to provide a long-lasting seal that will hold up to the damaging effects of oxidation and water penetration. At BLC Sealcoating we use only the highest grade sealing products provided by SealMaster®.